DIY Pools Has Permit Ready Pool Plans
Sep 01, 2023
Why are DIY pools taking over the market? Is it because they're fitted to your individual needs? Is it because DIY Pools and Spas can save you a minimum of $10k on your design and installation? Because they last a lifetime? Bring your family together? Improve your quality of life?
Yes to all of the above.
You may be wondering how you, a homeowner with no construction experience, can build your own pool... It's easier than you might expect. Let's walk through it together.
Is It Possible to Build Your Own Swimming Pool?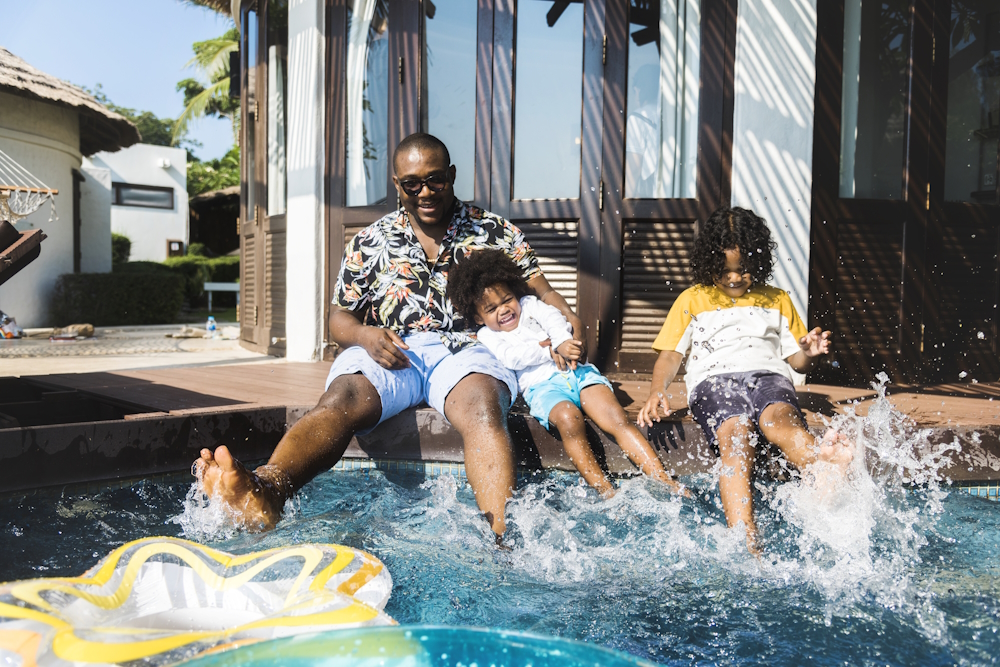 The answer is a resounding yes! Building swimming pools takes time and materials, but it's entirely possible with our pool construction plans and step-by-step guidance.
There are quite a few people who lean toward using pool kits because of the price tag, but we don't recommend them. Pool kits may be easy to manage in the building department, but the materials are thin, they don't include personalized pool features, and they just don't last long.
With our program, you don't have to settle for a pool kit. Most homeowners save up to $20,000 dollars on their dream pool by building it themselves and have it done in 8 weeks or less with minimum stress for you or your family.
We Help Families Build Their Own Swimming Pools
DIY Pools & Spas is a nationwide, family-run business with over 35 years of pool experience. When you work with us, you're essentially cutting out the middlemen that would typically be pool companies taking far more profit margin than necessary. We help you build your own permit-ready swimming pool by providing all the necessary resources and lists of contacts, as well as walking you through each and every step so that you're never alone.
Building your pool isn't just about saving money, though that's a much-needed perk. Your yard space should be a place that encourages the family to spend time together. A pool is the perfect way to transform your backyard from a plain, too-hot space to an oasis of memories.
Having a gorgeous pool, a few interesting water features, and the landscaping you've dreamed of strengthens relationships by enticing the kids to put the electronics down with a luxurious vacation from the convenience of your backyard.
How Much Does It Cost to Create Permit-Ready Swimming Pool Plans?
Our two programs for pool design are affordable and optimized to expedite the pool construction phase.
For the dreamer, we have the Custom Design. This plan features a design that will provide you with a stunning visual of what your yard could be. This option is best for those homeowners who aren't really sure they're ready to go all in, or those researching their options. This is a Design ONLY option that will provide you with a visual of your dream yard. This option is best for those who are still in the dreaming phase of their project.
This includes a Professional To-Scale Design, 3D Rendered Photos, 3D Video Walkthrough and we are currently offering this for $949.
The plan that includes permit-ready pool construction plans is our Custom Design PACKAGE. This option tends to work best for the homeowners who are ready to begin construction. It includes everything you need to start pulling your pool permit.
This plan is $1,500 and includes a Professional To-Scale Design, 3D Rendered Photos, and a 3D Video Walkthrough just like our other package, but then it goes on to include your Permit Ready Construction Plans, Standard Engineering Plans, and Equipment Recommendations for your entire pool equipment pad (Pool pump, pool filter, sanitation system, gas meter, etc...) and more!
The Homeowner Builder Package is wildly popular among our customers because it's start to finish. This is the program that walks you through a very low-stress process of getting your dream pool and saves nearly every customer a minimum of $20,000. It includes everything in the other two packages plus Personal Consulting, Step-By-Step Video Guides, Construction Checklists, Subcontractor Assistance, and access to Wholesale Pool Equipment.
For all that, you may be thinking up some big, terrifying numbers, but this entire package is ONLY $3,200! Our entire goal is to make your DIY pool experience one that saves money, time, and stress.
How Are Your Permit Ready Pool Plans Constructed?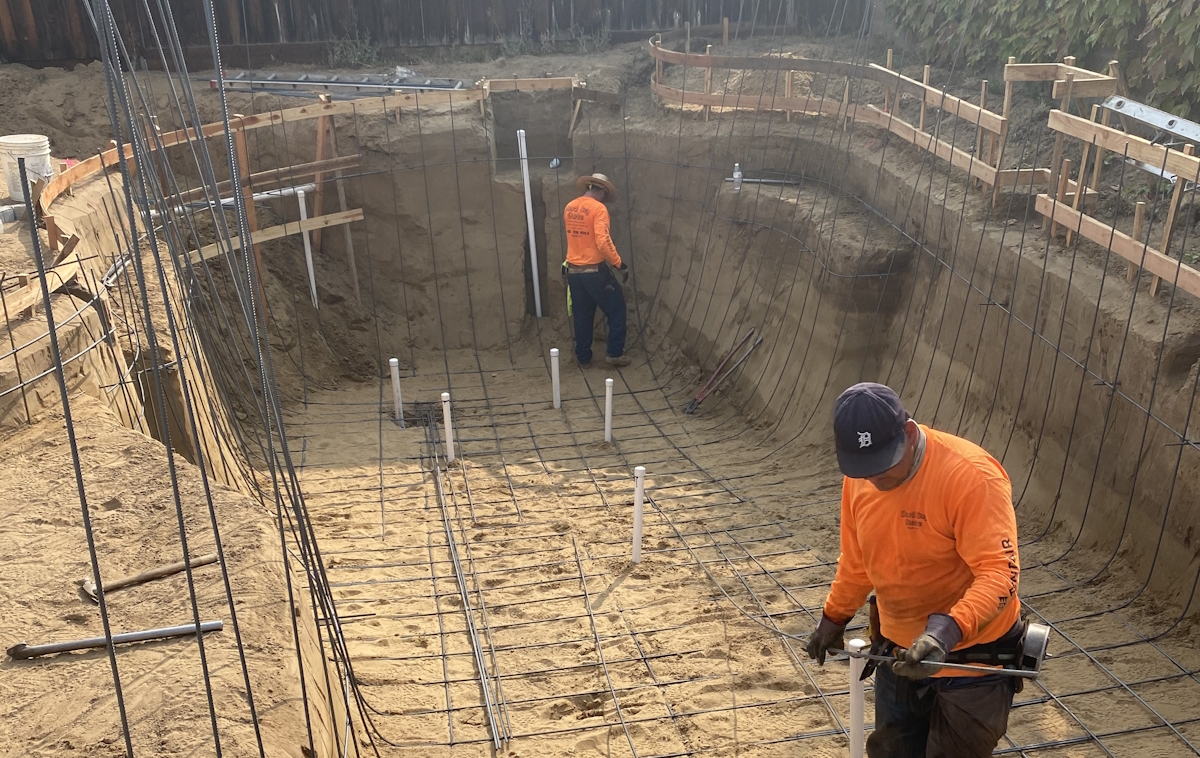 Our company has a reliable five-step plan consisting of design, planning, engineering, subcontractors/permits, and, finally, the construction process.
Let's take a more in-depth look at each of these.
Design Your Swimming Pool
We know that no two dreams are exactly the same. Since that's the case, you shouldn't be stuck with pool plans drawn from cookie-cutter designs.
Our design process is personalized to your yard, dreams, and budget. With 3D pictures and a walkthrough, you know exactly what you're signing up for before the ground is ever broken on the project.
Planning
We are a business operating on a national scale, and we dedicate ourselves to having clear lines of communication with every subcontractor with our pool construction plans. Having this perspective on our work ensures the plans are drafted according to local building codes so that you don't run into any issues with the building permit departments.
Engineering
Concrete-based pools require engineering plans. Even if they didn't, you wouldn't want to proceed without them. These plans ensure structural integrity that will last a lifetime.
We work with trusted, licensed engineers in the states of CA, AZ, UT, CO, NM, OR, WA, NV, TX, MA, FL, AL, GA, TN, NC, SC, ID, VA, LA. Outside of those states, you will be the one researching local engineering experts, but we will be there to help you through it.
Permits & Subcontractors
This is what scares a lot of people looking into DIY pools. Hiring subcontractors and figuring out permits can be daunting, but with our help, it's as easy as a breeze. We have lists of subcontractors that we've worked with before and that we trust. If you're feeling those on our lists, we have a guide included in this package that gives you all the information you need to find a subcontractor that will fit your needs.
Above, we discussed the ease with which permits can be secured thanks to our permit-ready plans.
Pool Construction
Construction doesn't have to be a trying step of the process. We offer one one-on-one consulting so that you have our expert guidance whenever you need it via phone, zoon, or email.
We also have step-by-step video guides and construction checklists so that you're never caught off-guard. Our videos are so detailed that you could almost build the pool yourself!
What Are The Different Pool Packages Available?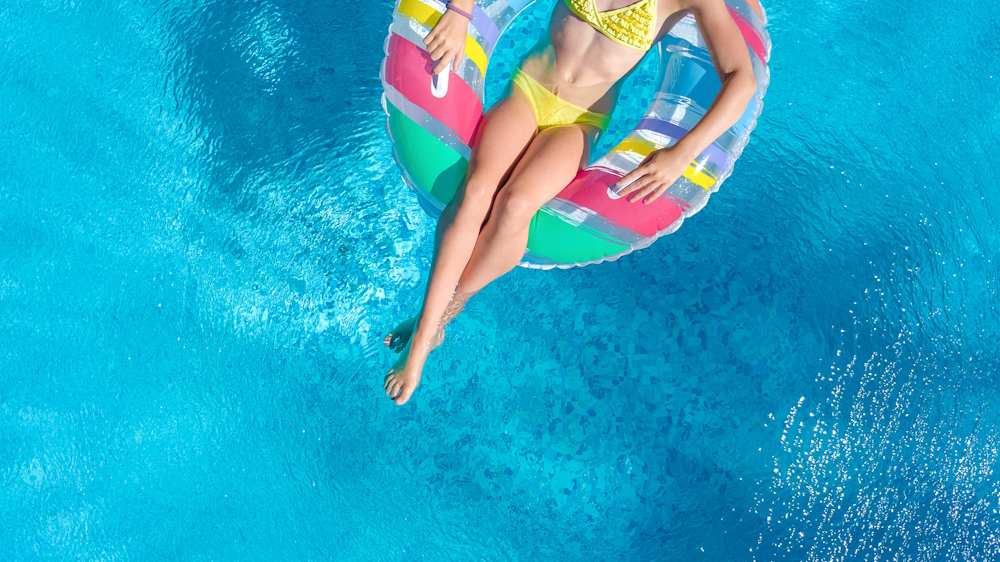 Here are the summaries of the two packages that are permit-ready:
Homeowner Builder Program
This is our all-inclusive package that walks you through every single step of your pool project.
Personal Consulting
3D Rendered Design
3D Video Walkthrough
Permit Ready Construction Plans
Pool Engineering Plans
Step-by-Step Video Guides
Construction Checklists
Sub-Contractor Assistance
Wholesale Pool Equipment
Private DIY Pool Builder Community
Custom Design Package
If you already have a pool builder lined up but you're looking for some detailed, personalized plans, this is the package for you
Professional To-Scale Design
3D Rendered Photos
3D Video Walkthrough
Permit Ready Construction Plans
Standard Engineering Plans
Pool Equipment Recommendations
Why Should You Choose Us?
For many people, their dream pool seems incredibly far out of reach. We remove the barriers - whether it's time, money, stress, design, or anything else - holding you back from an end result that brings you and your family so much joy.
We've taken the entire daunting process and used our 35+ years of experience to condense it down so that you only spend a total of 12 hours over the course of 8 weeks on the project.
Working with us consistently saves $20k or more on our customers' pools.
It's an easy process that takes all the stress out of the equation.
You don't have to come to us with anything prepared. You don't even have to have a design in your head. Our designers are trained to work with you until you find exactly what you're looking for within your budget.
Other perks of working with DIY Pools and Spas include:
You get exclusive access directly to the trades, meaning you build at cost.
Because you are only managing one project instead of multiple (like pool companies do), you can have the project completed in as little as 8 weeks.
We're working together to create your exact vision. Our experience combined with your dreams equals greater attention to detail.
Want To Find Out how To Build Your Own Pool?
Join our weekly LIVE Webinar where we will show you how to build your dream pool for $20k less than your local pool company, and in just 8 weeks!
Can't make it live? - No worries, register anyways and we will send you the replay.